FAQ
Got a question? Here's the answer.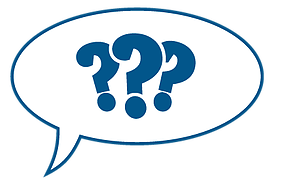 Laundry
Nope! The date that you see on the packaging is the manufactured date. There are no ingredients in the Laundry Soda that will expire, however, we do recommend it is best to use the product within 2 years of opening and store in a cool, dry place when not in use!
Our Laundry Soda is hypoallergenic and does not contain any harsh chemicals. It is safe to safe to wash most everyday materials, but we always recommend referring to the suggested washing instructions on the clothing label and testing on a small inconspicuous area first.
Our Laundry Soda has a small amount of water softener added in! If you live in an area with very hard water, you may need an additional water softening agent added to your laundry.
Our Laundry Soda has a PH balance of 10.5-11.9.
Yes, all Nelie's laundry products are septic safe.
The coating on our Laundry and Dish Nuggets is MonoSol PVA. This is a water-soluble film that completely dissolves and is biodegradable. There are no remains or effects on the environment or recycling system, and it doesn't add to micro plastic pollution.
The recommended use is 1 tablespoon for each medium/regular load, which equals to about 6 lbs of laundry. If you have an HE machine, a large load is approximately 11 lbs. In this case, you can use 1 ½ - 2 tablespoons. The important thing to remember is that while the scoop size looks small, it's strongly concentrated and powerful!
If you have an HE washing machine, we recommend adding the Laundry Soda directly in the drum with your clothes. The newer machines and HE machines do not have enough water pressure to fully clean out the dispensers of Nellie's Laundry Soda.
Absolutely! Both Nellie's Laundry Soda and Oxygen Brightener are certified for high efficiency machines and regular top loading washing machines, and dissolve completely in hot or cold water.
Yes, add 1-3 scoops (depending on the size of your load) of Oxygen Brightener together with Laundry Soda.
Laundry Soda has a coconut based surfactant while the Baby Laundry Soda has pure vegetable soap base. Nellie's Baby Laundry Soda is also specially formulated to deal with baby's unavoidable mishaps, so we have added a concentration of Sodium Percarbonate for natural brightening.
Nellie always believed in a greener world, that's why all our products are biodegradable and eco-friendly. We don't suggest using bleach as it harms the environment and your fabrics. Also, we don't suggest mixing any Nellie's products with chlorine or ammonia products, or any other chemicals as it may cause an unwanted chemical reaction. As a "greener" alternative to bleach, add Nellie's Oxygen Brightener.
Supplies: Laundry Soda, Oxygen Brightener, wooden spoon, or something to stir with 1. Add CLEAN clothes/bedding to a tub (they can be wet or dry) 2. Fill tub with HOT water 3. Add ½ cup of Laundry Soda (sprinkle over water) 4. Add ½ cup of Oxygen Brightener (optional) 5. Stir with a wooden spoon and let it sit for 6-8 hours while stirring every hour or so 6. Drain, wring out, and wash as normal in the washing machine with Nellie's Laundry Soda 7. Dry as normal
Toss all 4 Lamby Wool Dryerballs into the dryer to reduce drying time, soften fabrics and reduce wrinkles. Separate natural fabrics from synthetic fabrics to help reduce static.
They are not! Our Wool Dryerballs are made from sheep's wool in New Zealand, and New Zealand began phasing out the practice of Mulesing in 2007. Rest assured; no sheep were harmed in the making of our Dryerballs!
Kitchen & Bathroom
Nellie's Dish Powder was designed for the purpose of being used in a dishwasher and has not been tested for hand washing dishes. We recommend using our One Soap instead!
Nellie's Dishwasher Powder has low alkalinity with natural enzymes.
Our One Soap has been made for the purpose of hand washing not only your dishes but your hands and pets too! It has not been tested in dishwashers.
Almost anything and everything! Just make sure to avoid using vinegar as the acidity may break down the sprayer components.
WOW Mop's & Floors
We stand by our products, which is why Nellie's WOW Mop and WOW TOO come with a 2-year replacement warranty. Please note that we are not responsible for items purchased through an unauthorized retailer.
If you are unsure of which charger is for your WOW Mop or WOW TOO, you can send an email to info@nelliesclean.com and we are happy to send you a photo of the correct one! Nellie's WOW TOO charger has written "For Nelie's WOW TOO only" at the very top. A new WOW Mop charger can be purchased directly on our website. Nellie's WOW Mop and WOW TOO come with different chargers and are not interchangeable. Nellie's mops can only be charged with their specific charger and no other charger, otherwise, warranty will be null and void.
Ensure the spray nozzle is turned into the lock position. The lock is located on the front of the WOW TOO base, in the middle of the headlight. Turn the lock all the way to the right until it stops and is in a horizontal position. Make sure the water reservoir is pushed in all the way. You should hear a double click! Fill the water tank to the max fill line, give it a shake to loosen any air bubbles and then insert it into WOW TOO using the double click method.
Easy! There are two screws located underneath the top of the handle. Remove the screws and the teal panel. Replace the battery. The WOW Mop requires a 23A/12V battery. Please note that the base battery in the WOW Mop is not replaceable.
You can use any cleaner you like, but make sure to avoid using solutions with oils, wax, and vinegar inside the mop. We recommend Nellie's Floor Care solution since we know the ingredients are safe and won't harm your mop or floors! The use of vinegar in your WOW Mop or WOW TOO will make your warranty null and void. Vinegar, (while being a great natural cleaner) is corrosive, even in weak solutions.
Nellie's Floor Care Solution has a PH balance range of 7-9.
As amazing as Nellie's Laundry Soda is, we do not recommend using it in your WOW Mop or WOW TOO or for cleaning your floors with any mop system. The alkalis in laundry detergent is too strong for floors. Plus, chemicals found in common laundry detergents can be harmful to kids and pets who spend time on the floor. Plus, to avoid streaks and buildup on your floor you would have to mop twice!
other
Nellie loves the environment as much as she loves animals, that is why our products are Leaping Bunny Certified (no animal testing).
Not to worry! All our powders measure at 1 tbsp for a regular sized load. This includes Laundry Soda, Baby Soda, Oxygen Brightener, and Dishpowder. If you lost your scoop for the Ninety-Nine, the measurement is 1/3 tsp.
Yes, all Nellie's products are certified gluten-free!
The plastic pouches may not be accepted by all home pick-up recycling programs; however, they can be recycled at your local depot!
Yes, Nellie's tins are recyclable at your local depot (cork must be removed from the tin's lid). At Nellie's, we believe in reusing and repurposing, so think of a creative way to reuse before heading to the depot!
Nope! All our fragrances & scents are derived from pure essential oils.