On the Blog
Life Hacks, Tips, Tricks... Just For You.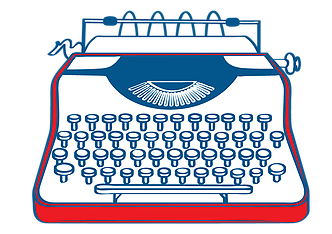 all-purpose
---
Once summer rolls around, we know that keeping your patio clean and inviting can be a challenge. But fear not, because Nellie's is here to save the day! Our awesome lineup of planet friendly cleaning products are perfect for sprucing up your patio in no time. We'll spill the beans on how to use Nellie's to achieve a dazzling outdoor oasis. Get ready for some patio-cleaning fun! 
Wave Goodbye to Grungy Furniture Covers:
Those patio furniture covers can get seriously grimy. But with Nellie's Laundry Soda by your side, you're in for a treat! Toss those covers in the washing machine, add a scoop of Laundry Soda and a couple scoops of Oxygen Brightener, and voila! Your covers will come out looking as fresh as a daisy. 
Conquer Dirty Tables, Toys, and BBQs
Nellie's All-Purpose Cleaner is a superhero in its own right. Say goodbye to grime on your outdoor tables, windows, toys, and even that trusty BBQ. It's tough on dirt and grease but gentle on surfaces, leaving them squeaky clean and sparkling. Let the cleaning party begin. 
Wipe Away Cleaning Woes 
For a sustainable and efficient clean, team up your All-Purpose Cleaner with Nellie's Swedish Dishcloths. These super-absorbent wonders are perfect for wiping down surfaces, mopping up spills, and leaving a streak-free shine. Who needs disposable paper towels when you've got these eco-friendly champs? 
Hello Freshness, Goodbye Funky Odors
Banish funky odours from your patio furniture with Nellie's Ninety-Nine. The natural deodorizer will have your cushions and pillows smelling as fresh as a summer breeze. A quick spritz is all it takes to say adios to unpleasant scents. Get ready for some seriously fragrant relaxation! 
Patio cleaning doesn't have to be a chore when you have Nellie's by your side. From laundry to cleaners, our cleaning heroes have got your back. Get your patio party-ready with Nellie's and enjoy a sparkling outdoor haven that will impress your guests. 
Ready to make your patio shine? Shop Nellie's patio cleaning essentials now and let the cleaning adventures begin! 
Read more →